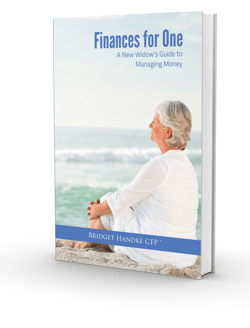 After the loss of a spouse, many areas of life seem foreign and confusing. Unfortunately, finances seem to be at the top of that list. Our guide may help diminish your money fears and give you the confidence you need to protect your financial future.
In this guide, you will find:
A checklist of things that may need to be done and by when
General funeral costs
An explanation of what may happen to money when someone dies
Instruction on knowing your money position
And more financial planning advice
Simply fill out the form on this page to access our 50-page guide.


About the Author: Bridget Handke
Bridget Handke, CFP® CAP®, one of the owners of Birchwood Financial Partners, has a personal mission to help people thrive. She is able to translate complex financial concepts into plain language so financial plans become easy to understand. In addition to her professional affiliations and certifications, Bridget has been quoted in publications such as the Star Tribune, Chicago Tribune and Wall Street Journal and speaks frequently on personal and women's finance topics.