Making decisions about where to direct your charitable gifts may be an activity that you are well practiced at or it may still be very new to you. Whatever your level of experience is, getting clear about your goals and intentions will help you on your philanthropic journey. Our online Charitable Giving Workshop is a great place to start!
In this 30-minute workshop recording, you will learn:
How to develop your Personal Philanthropic Plan
Methods for choosing which causes/charities to support
Ways you can give that will benefit the charity and may be more beneficial than just writing a check
Additional resources and worksheets that can be helpful in creating your plan


About the presenter: Bridget Handke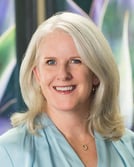 Bridget Handke, CFP® CAP®, one of the owners of Birchwood Financial Partners, has a personal mission to help people thrive. She is able to translate complex financial concepts into plain language so financial plans become easy to understand. In addition to her professional affiliations and certifications, Bridget has been quoted in publications such as the Star Tribune, Chicago Tribune and Wall Street Journal and speaks frequently on personal and women's finance topics. Bridget believes philanthropic giving can have such a positive impact on communities that she earned the CAP® designation – Chartered Advisor in Philanthropy.